Distinguished Speakers Series
The Distinguished Speakers Series (DSS) are short, deep-dive events that are held in partnership with premier institutions of higher learning and organizations committed to diversity, equity and inclusion.  The DSS brings together our partners' mutual commitments to promote women's leadership in a diverse world, research, critical thinking and innovative problem-solving regarding the evolving world of women's leadership in critical disciplines.  These events gather leaders from the military, veteran, government and civilian communities, who are regarded as problem-solvers and thought leaders, to collectively tackle challenges, spark innovations, and inspire positive change.  Distinguished women leaders, and our supporters, from around the world are expected to attend.
February 3rd, 2022 from 11:00-2:30pm EST
Leading Change in a MULTI Pandemic World
This event is hosted in partnership with AcademyWomen, Purpose Linked Consulting and the Howard University Center for Women, Gender and Global Leadership.
The perfect storm of COVID-19, coupled with social unrest, economic disparities, healthcare inequities, climate change and declining trust in leadership, have galvanized individuals and societies to demand reform in our legal, political, work-life and social systems.  These events have also deeply impacted employees, raising the focus on the cultural environments being created by leaders in every organization and the degree to which these environments foster true belonging, collaboration and efficiency.
Participants will hear from preeminent thought leaders, and engage in honest and insightful small group discussions to brainstorm ideas about how leaders, individually and collectively, can create a path to a better, more productive and inclusive future.
Following the brainstorming discussions, each group will report their key takeaways to the entire audience.  Takeaways, insights, best practices and resources will then be compiled and shared with all attendees following the event – information that will be able to be applied immediately to develop organizational and individual strategies and plans of action.
View Video and Resources from the 3 FEB DSS:
Insights and Recommended Resources:
Become a Partner or Sponsor
Past Distinguished Speakers Series Events (DSS) Below:
2020: Women's Leadership in Policy and Government – Unraveling Unconscious Bias in the Workplace and Public Sphere: Definition, Identification, Implications, and Antidotes 
Insights and Recommended Resources from Discussion:
2016: Women's Leadership in Women's Health
(in partnership with the International Women's Think Tank and Georgia Tech Ivan Allen College of Liberal Arts)
2015: Women's Leadership in the Cyber World – Emerging Trends and Issues in Cybersecurity 
(in partnership with the International Women's Think Tank and Georgia Tech Ivan Allen College of Liberal Arts)
Upcoming February 3rd speakers are: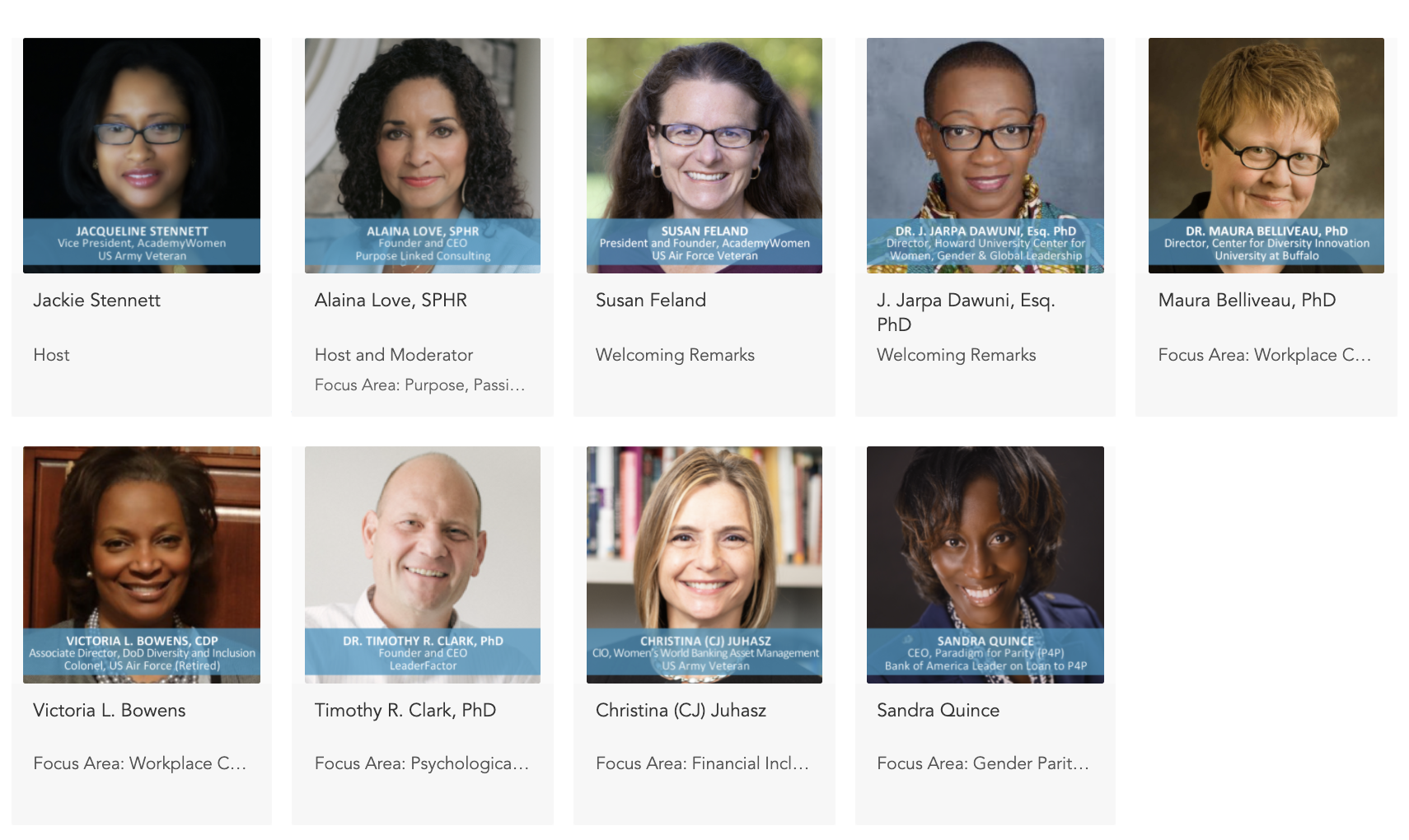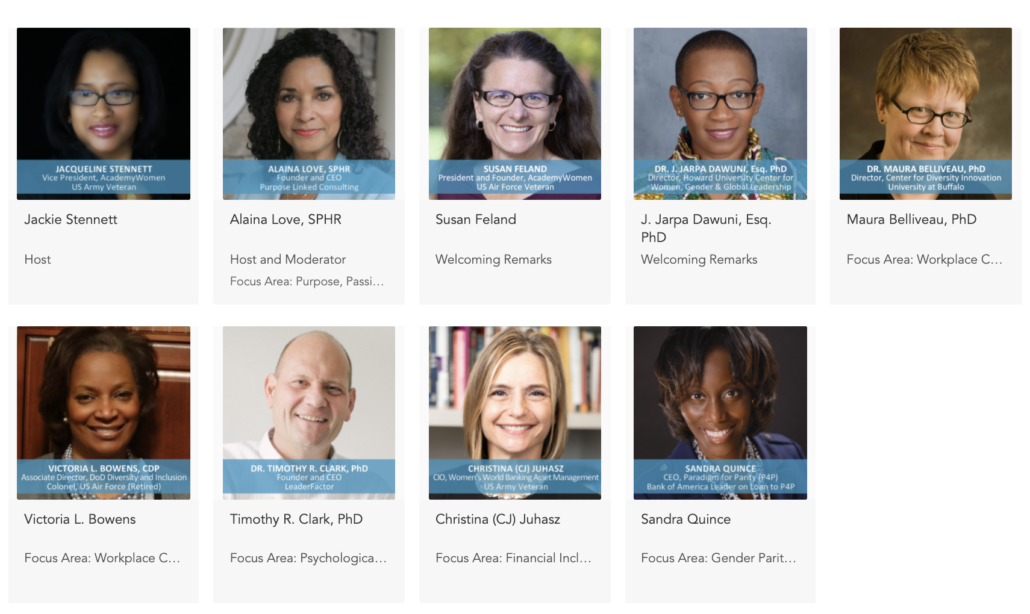 ---
Past event speakers included: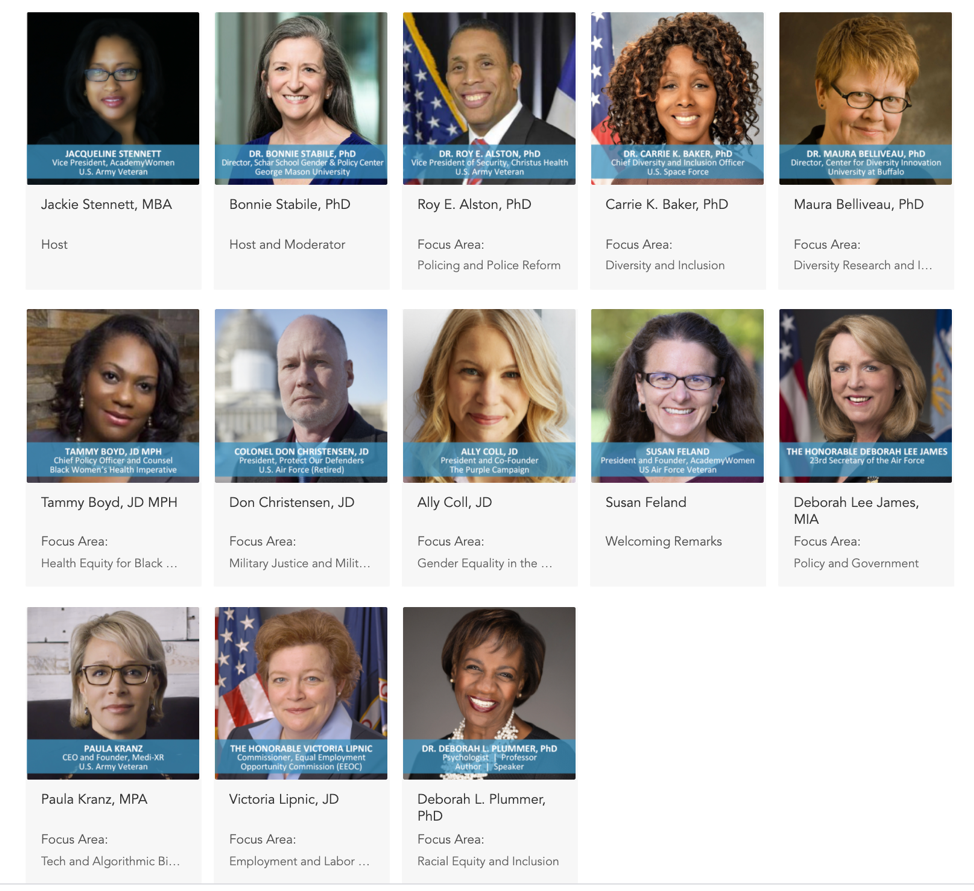 ---